BOWLING WITH FRIENDS YESTERDAY!!!
Went bowling at eHub yesterday with dear fellow SJAB officers and instructors! Damn effing nice and shiok to go out with them! Everytime will be a damn nice experience one lo!

The first after NCOC is an outing to Safra and played pool after exam day! Damn zai lo everyone(me too!). Challenge them again siol! I can make an earning through just playing pool!

Feeling so proud.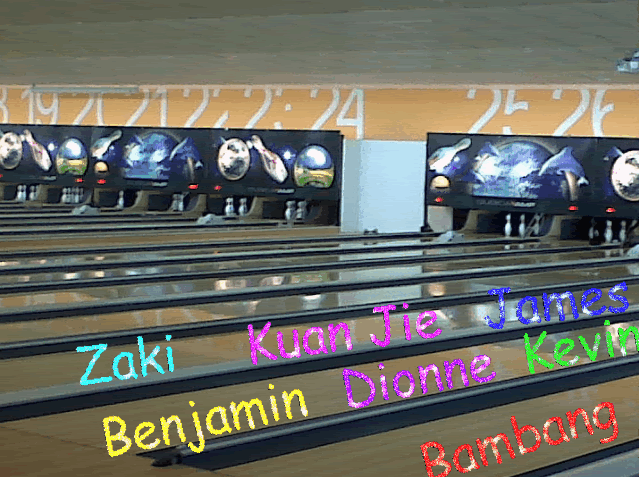 NCOC'09 Best friends forever :D
Actually got some more...Not too many...But we are forever as one! Bowling is never too little fun or excitement for us to play together!

In fact, it is the accompany that matters more to each of us....The game is just a "side dish" that goes along with all :D

This is a freaking short and random post. Not been doing this for a long time already. Random posts of my life without much pictures! Lols!

P/s: If those who have not been following me on

Twitter

, I have already given up doing my post on my Taiwan trip! Too lazy to edit photos etc already! Lols!