CHALET GATHERING BY RAYMOND!!!
Well, we had a gathering at Costa Sands Resort Downtown East, organised by

Raymond Koh!
Funny and irony indeed, this post totally do not have any Raymond's photos at

ALL

, though he is the organiser of the gathering yesterday...Lols!
Met up with Amelia at eHub before we head of to the chalet..She went to buy Christmas pressie for Hui Ying as well as I. Funny thing is here. I know that she is going to buy for Hui Ying, but hor, I still gong gong one, go and call Hui Ying and asked her to come and meet us -.-

Lols! Amelia totally went goo goo gaga over what to buy. Hahs! But luckily for us, it is easy to know what to buy for Hui Ying. All you need to do is to buy pressies with Pooh bear and she will be happy naturally. Lols! Kies, so, that auntie in the shop went

BOOMZ

also!

Cos we were like rushing her to be faster and pack nicely all the presents. Hahs! Damn funny lo! And, the shop belongs to the auntie and we

ARE

the customer...Guess what?

The auntie keep asking us to help her check the price of the items for her when we asked for the price. Lols! Then no discount some more! Auntie careful siol! Later I post photo fo your shop the you can kiss goodbye already :S

Anw, managed to get everything done before the arrival of Hui Ying. Lols! Actually she reached earlier, just that she does not know which shop we were in. Phews! SHould have seen Amelia's reaction. Very wary classic :D

Headed to the chalet with few ants inside only. Lol.

Started the camwhoring session with all our gifts :D
Thanks Hui Ying and Amelia for your gifts! Pai seh, never bring yours yeaterday.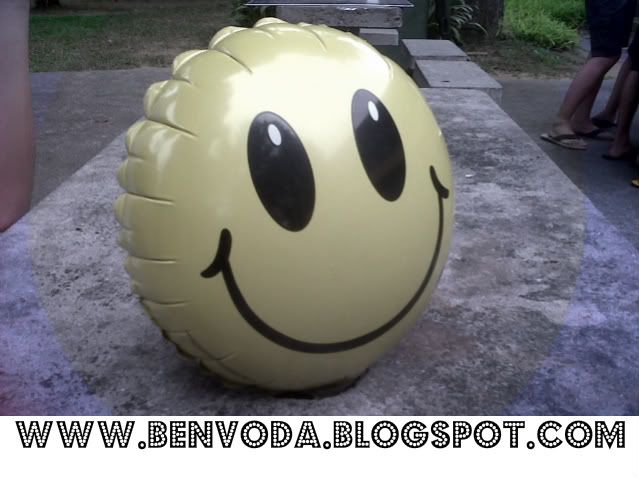 Hui Ying's Balloon

Group photo of our presents!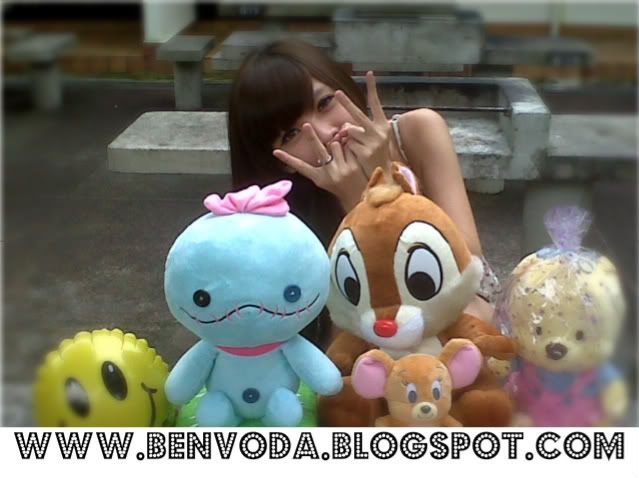 Siol la! Copy Hui Ying's "W" post!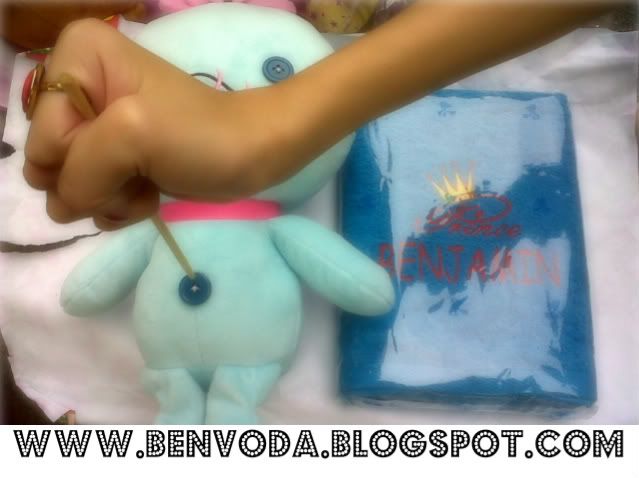 Don kill my plushie Hui Ying!!!



These were the kinda of photos we took during the waiting period for the food. Lols! Practically, did not help out with food at all. Just playing around. Lols!

Photo taking was very de boring for us. So, we borrowed Chang Jie's mahjong set and played. Apparently, we do not have any nice concrete table for us to play on. Pathetic.
Crazy people as we are, we did this idiotic action, typical of us....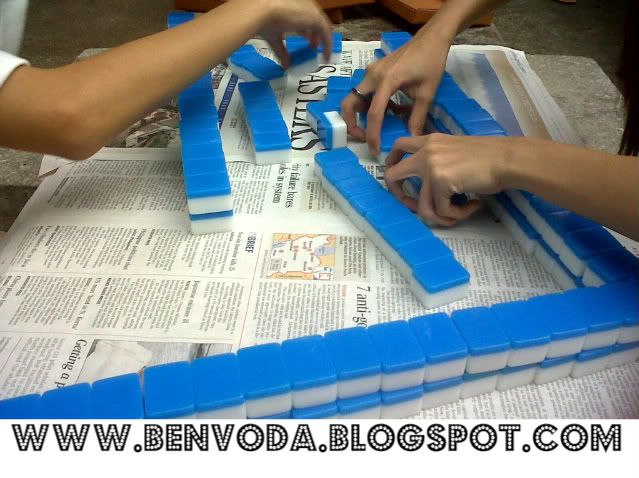 Mahjong-ing on the stone tables outside the chalet! Lols! Other people were looking at us like we were retards(I think we were). In the end, only played 2 rounds lo! Cos raining! Haha! Went so much trouble to get set the whole thing, just to find ourselves playing 2 rounds! Haha!

Headed off home at around 10.30 with Hui Ying and Amelia. Guess we can only do that. Not gonna talk much about it. Since we

ARE

all still friends :D